Run Project Celadon on Intel® architectures
The following diagrams illustrate the overall Celadon software architecture. Celadon is designed to be fully compliant with Google* Android* compatibility definitions, ensuring affinity and security of applications running on the stack. The Auto Adaptation Framework (AAF) is the key component that makes Celadon unique. It automatically detects and binds system kernel drivers, and loads the HAL modules and configurations for a variety of devices exposed on Intel platforms. Therefore, whether running Android applications in virtual machines (VMs) or containers, they are all served by a single Celadon image with a unified architecture, accelerating development of broad workload consolidation use cases from Edge to Cloud.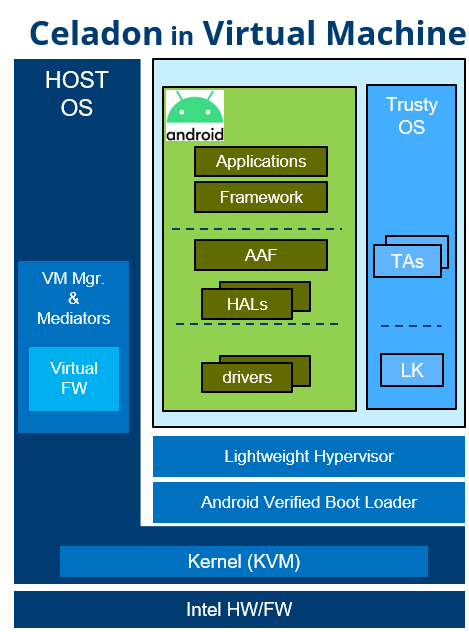 Note
CiV is currently under early development. This is an early Pre-Production CiV release for evaluation and development purposes.